We are proud to announce that we have today achieved Microsoft's prestigious Windows Virtual Desktop (WVD) Advanced Partner Specialisation.
This is a great achievement for HTG as we become one of the first IT companies in Europe to attain the advanced specialisation, firmly positioning us as a key delivery partner for Microsoft and WVD. Indeed, being recognised as an advanced specialist with Windows Virtual Desktop demonstrates our deep knowledge, extensive experience, and proven success in deploying, optimising, and securing virtual desktop infrastructure (VDI) on Azure with WVD.
As one of the UK's leading remote working and WVD specialists (now further endorsed by Microsoft), we have all the tools necessary to successfully implement a move to WVD for our customers – helping them do it once, do it right, everywhere. HTG's WVD Fastrack program, designed to help our customers to plan, rapidly deploy, and smartly manage their new Windows Virtual Desktop environment, contains Professional Services from our accredited team of experts. Those services include consultation, assessment of existing environments, design, and implementation. They are backed up and supported by our wrap-around professional managed service.
Having already achieved the highest level of partner accreditation with the Microsoft Gold Cloud Platform Competency, the WVD advanced specialisation further differentiates HTG from our competitors. It demonstrates our capabilities with WVD and will help build even stronger connections with our customers. Essentially, the advanced specialisation is different from a competency; an advanced specialisation measures more in-depth capabilities in a specific solution area whilst a competency measures a partner's broad technical capability in a Microsoft product or technology. In addition to the Gold Cloud Competency, HTG maintains three further Microsoft Gold and two Microsoft Silver competencies spanning Small and Midmarket Cloud Solutions, Datacenter, Application Development, Collaboration and Content, and Security.
Culminating in an audit by Microsoft, this opportunity is available only to partners who have met its additional, and stringent requirements. In the corresponding final auditor's report, it stated: 'HTG has been an early adopter for the VDI solution and has worked closely with Microsoft to develop and bring to market this solution, providing an early lead in this market. The process to engage with customers for VDI solutions is closely aligned with the Microsoft recommendations to ensure best practices are adopted.'
Windows Virtual Desktop is Microsoft's comprehensive cloud virtual desktop and applications solution that provides the very best end-user experience encompassing multi-session Windows 10 and Microsoft 365 features at its very core. It enables Windows desktops and applications with built-in security and compliance to be deployed rapidly on Azure. A modern desktop with Windows 10 and Office 365 not only offers the most productive and most secure computing experience, but it also saves IT time and money, enabling a focus on driving business results.
Kevin Howell, CTO at HTG commented: "I am delighted with this achievement for HTG as it represents a milestone in our standing as a specialist partner for WVD with Microsoft. Being one of the first companies within Europe to receive this accolade not only demonstrates our understanding of WVD but shows our drive and commitment to the pursuit of excellence."
Graham Wight, CEO at HTG retorted: "I share Kevin's comments. As a company, we are always striving to better ourselves for the good of our customers. Receiving the specialisation is a testament to the quality, knowledge, and expertise of our team. We can't wait to continue our journey of helping our customers transform their way of working."
As a Microsoft Gold Partner, HTG has successfully delivered Azure migration and transformation projects to globally recognised customers.
For more information about how we can help you with virtualisation, visit: www.getwvd.co.uk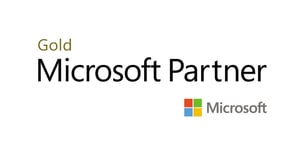 Engaging HTG is Realising Possibility