In our recently held webinar entitled 'Future of Workspace: Maximising the potential of homeworking', we discussed with our solutions partners IGEL and Citrix, the impact of COVID on organisations and how together we can help them to continue to thrive from a technology perspective.
Indeed, as COVID mandated that organisations take unprecedented efforts to enable their employees to work remotely (having invoked their various business continuity plans), how effective has that process really been from a technology perspective? For organisations looking to embrace this potential new norm of homeworking / remote working, what is needed to ensure this becomes a viable and sustainable option as part of their business plan?
Infrastructure & Modern Workspace
As the government eases lockdown measures and embarks on getting the economy back on its feet, having the necessary infrastructure to support a modern workspace and stay current in the latest technology will be essential for any organisation to remain competitive post-COVID. Modern workspace solutions are helping organisations with rapid, on demand and scalable desktop deployments whilst ensuring efficiency, security, and compliance. Can your IT infrastructure support a modern, cloud-based workspace? 
For your insight to this important discussion, you can view the webinar below. Alternatively, for your convenience, please select an area of interest from the options highlighted below:
Webinar Highlights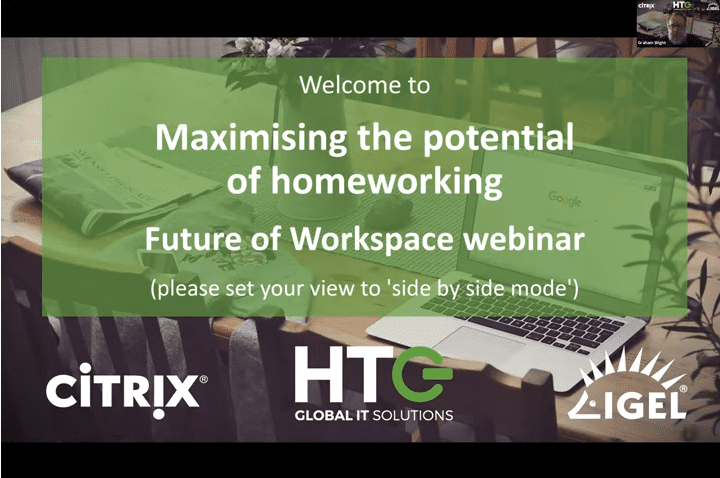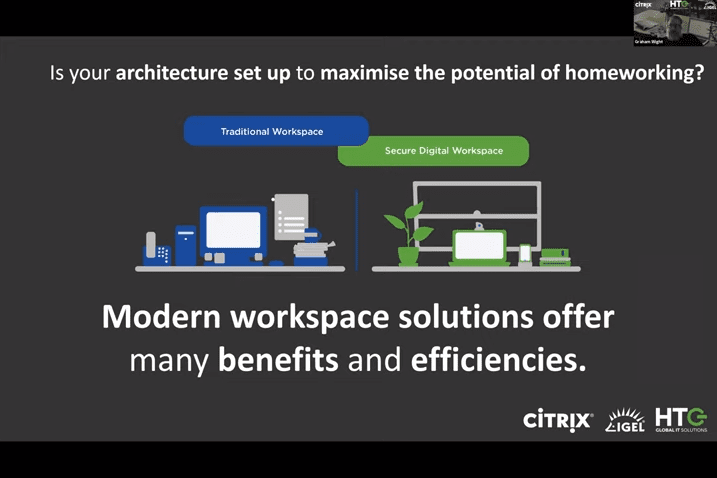 HTG's perspective on impact of

Covid

to business

Operational changes to enable WFH

Cultural change – impact on workers and need to embody strategies to deal with constant change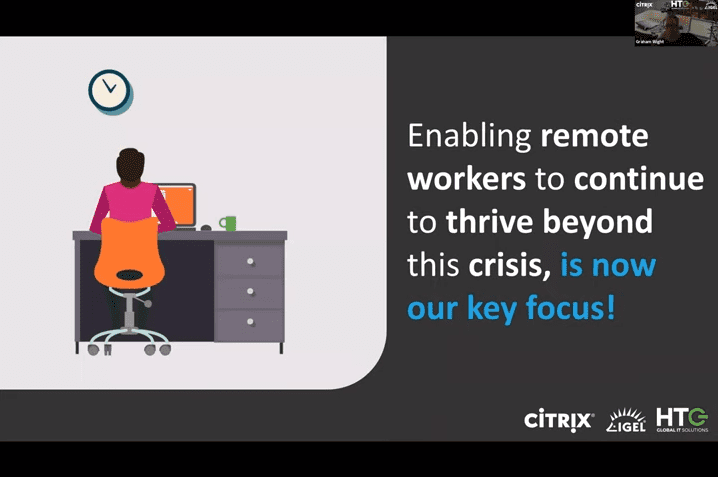 Insight to customer projects – Falkirk Council & Cambridge University plus view on Twitter employees

wfh

forever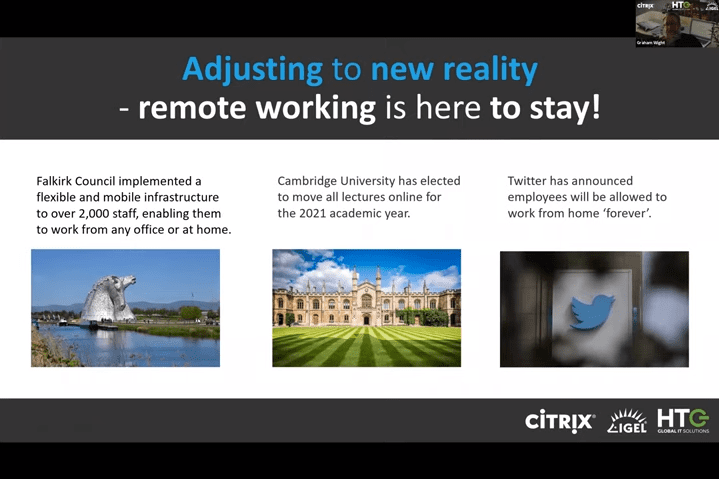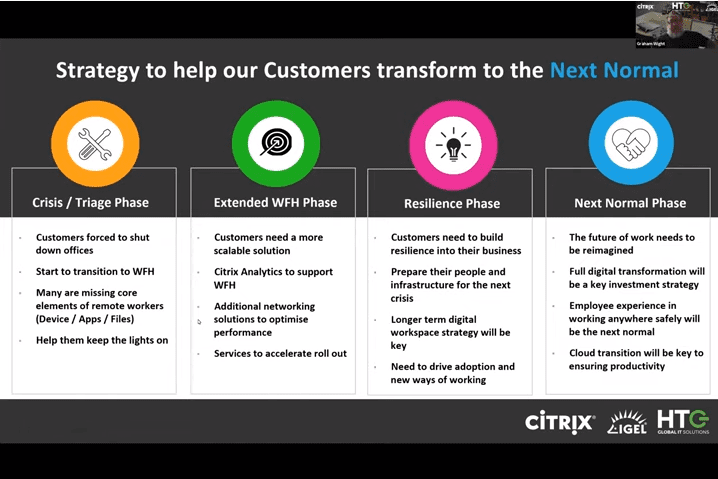 Insight to HTG customer projects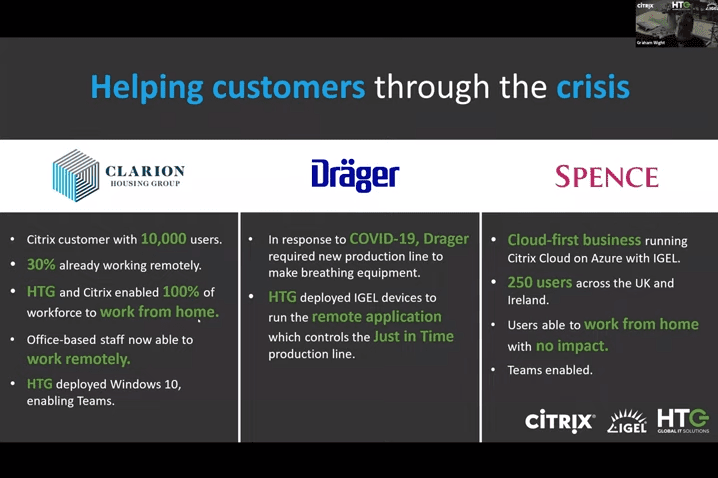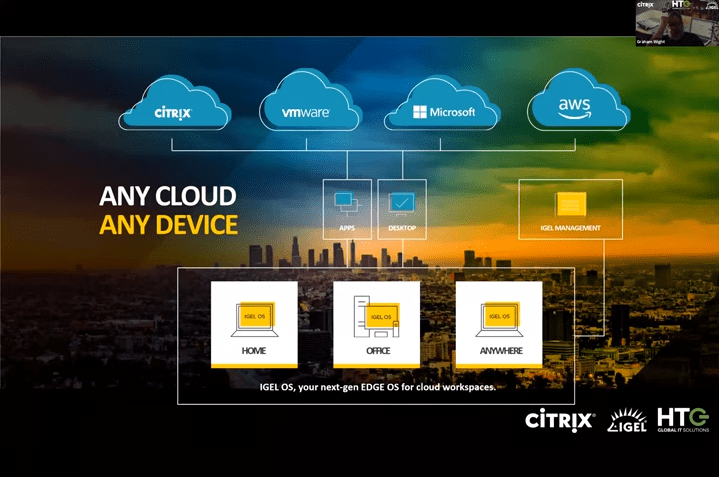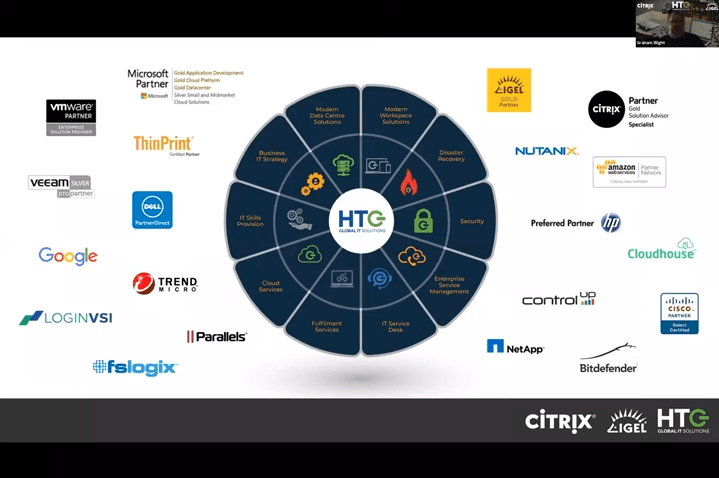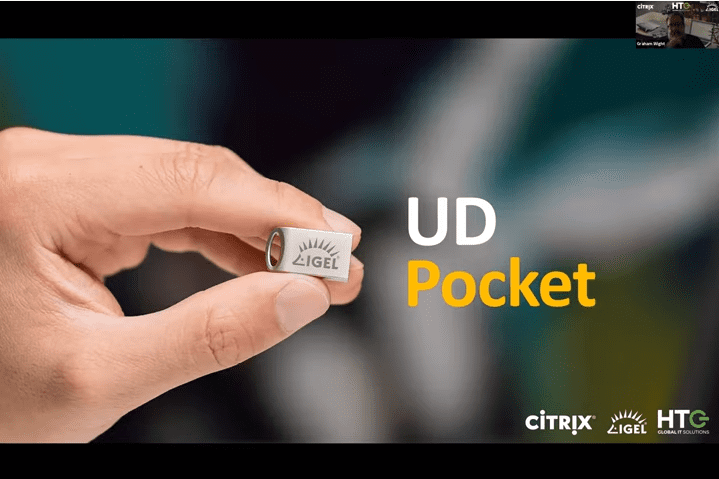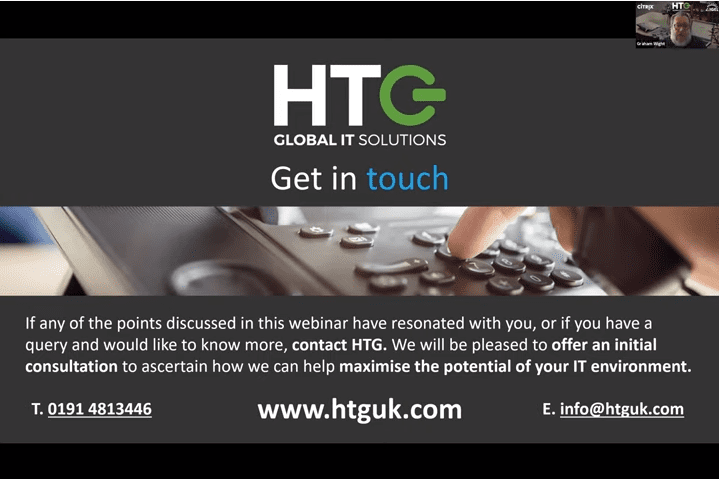 Our Expert as a Service model provides our customers with qualified expert consultancy and services that determine their digital vision and strategic roadmap. This enables efficiency gains delivered through transformational change of their IT environments to modern, cloud-based workspaces.
Get in touch – we want to help you!
If any elements of our webinar resonated with you or if you wish to know more, we would like the opportunity to discuss further. We will be pleased to offer an initial consultation to ascertain how we can help maximise the potential of your IT environment.  Contact us by phone, email or fill in the form below!
Engaging HTG is realising possibility.
T: 0191 481 3446 E: info@htguk.com